I have a NIB Colt Gold Cup NM 9mm, 70 Series, O5872A1.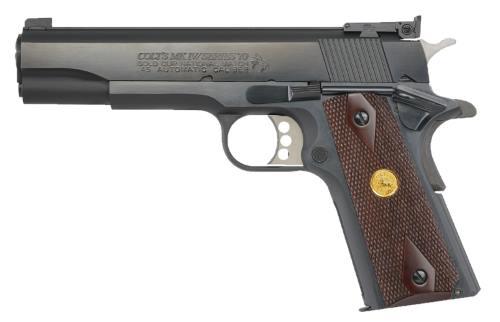 I would like to set it up with Kart 9mm and 38 super barrels, while not getting too carried away with all the bells and whistles.
Front Grip checkering.
Kart 9mm fitted ramped barrel
Kart 38 Super fitted ramped barrel
Harrison Ignition?
Stan Chen magwell?
Wide EGW Safety
C&S retro hammer
Any other suggestions are welcome, especially gunsmiths...