Discussion Starter
•
#1
•
It's been a long wait. But my Dan Wesson A2 as reworked by Evolution Armory finally arrived yesterday. I bought this gun from BBP about a year ago, on a whim, and had it shipped directly to EA. Since the A2 is Dan Wesson's take on a 'retro mod' style update of the classic A1, I figured it would be ok to add a little more 'modern' to it, while still retaining some of the timelessness of a classic design.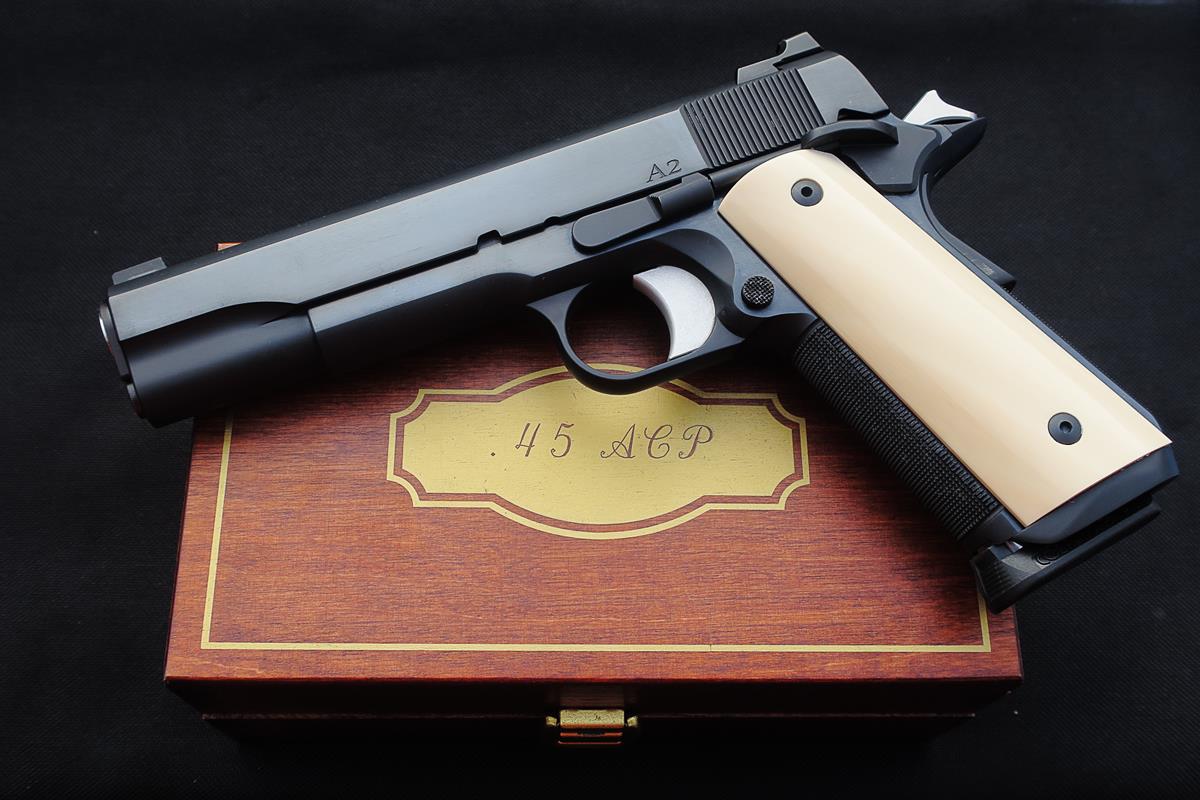 She got some checkering, a flattened and serrated slide top, a fitted Wilson magwell, a more comfortable thumb safety, some Harrison fire control parts, a 10-8 rear U notch site and a Trijicon front site, a mild dehorn, and a polished classic blue finish. I fought my natural tendency to want to flush-cut and crown the barrel or serrate the back of the slide, as I wanted a few small cues to tie it back to it's fore-bearers. Work was expertly done.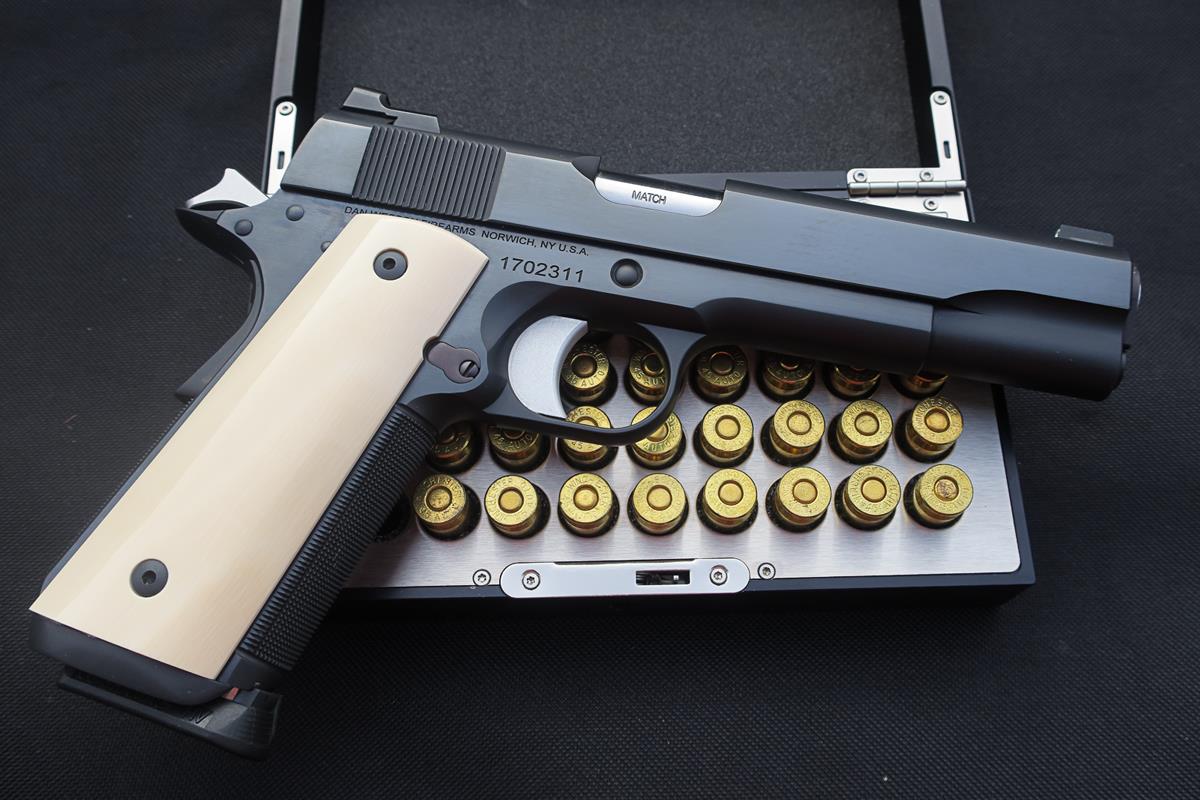 I've bought three sets of grips for this gun over the past year, with two of them unexpectedly finding new homes during the wait. However, as much as I liked the mammoth grips on my hard-chromed Delta, they have found their home here, as originally intended.
Very pleased with how she looks. I've never been one to leave my toys in their original packaging, so this is probably as clean and scratch-free as this one will ever be. I plan to shoot the hell out of it, and provided it proves reliable, it will occasionally ride in a holster when I want to feel pretty or need a change of pace from the other full-sized 1911s I prefer to carry.
Waiting really is the hardest part.