Discussion Starter
·
#1
·
Introduction
I've decided to write this work as a follow up of sorts to the long standing 1911 Buyer's Guide. This guide will be a bit more focused in its target audience, however. It is aimed at the discriminating customer who wants that special pistol or two in his or her collection and is pondering the differences of each model.
What qualifies as high end and exotic? That's a good question and probably means different things to different people. To me, its not so much about price and rarity (though many of these are expensive and/or rare). No, that's not the determining factor in my eyes. What it means to me, first and foremost, is build quality, parts quality, and execution. Its also about performance, meaning inherent mechanical accuracy, trigger quality, ergonomics, etc. Likewise, there are many expensive pistols that I would not call high end and there are many rare pistols that are far more obscure than they are truly exotic.
I mentioned that this guide would be focused in its approach. I will further illustrate that by explaining what is not going to be included. Yes, there will be some omissions in order to keep us referring to apples and not oranges. As I review the three big groups of handguns that won't be included, I hope to still capture your interest in the guns that will be discussed.
The biggest void will be 1911s. While I realize high end 1911s are extremely popular on this forum and many others, I feel its generally a different customer and sometimes even a separate mindset. To keep this guide focused in one area, the M1911 will not be included.
Secondly, it will not include any rimfire pistols. While there are many high end rimfires on the current and used handgun market, I'm not going to use this effort to discuss them. I say this for two reasons. First, I don't feel they're an apples to apples comparison to centerfire pistols. Secondly, I simply don't own a large enough variety to make writting a comprehensive guide feasible. Unfortunately, rimfire fans will have to look elsewhere for information.
My third omission will be polymer. After careful consideration, I just don't feel they belong in this guide. Make no mistake, there are some very capable, high quality polymer pistols available and I'm fortunate enough to own several. However, this guide is focused on tight build tolerances, intricate designs, and old world build quality. Again, in keeping this guide focused, plastic frames need not apply.
So what will be included? We will be discussing metal framed pistols of superior quality from many different manufactures. These manufacturers will range from large, well known companies like Sig and Smith & Wesson to small, boutique companies that you may or may not have heard of, to everything in between. In some cases, I own more than one of each model discussed. In those cases, I will drill down and discuss the differences within the variants themselves. In addition to describing each model, I will include some very basic specifications and detailed pictures. The models discussed here will range from purpose built target pistols, race/competition pistols, and some service/self defense pistols. Like the 1911 Guide, I will only be discussing guns that I own and have personal experience with. Likewise, this guide will not be all-encompassing, but limited to my collection and personal experience. On the flip side, I feel I own the lion's share of what is available to those who share my passion for firearms of this nature and have most designs at least basically represented. In addition, I will add to the guide as a acquire more qualifying handguns.
After a bit of debate with myself on the structure of this work, I have decided to categorize the pistols based on country of origin and then by manufacturer. These pistols will not be grouped based on caliber. I will also not be using a rating system of any sort. We are discussing the finest, most capable pistols in the world and any attempt to superficially rate them on a scale would be an exercise in hair splitting. I will simply describe the pistols, discuss their attributes, and list my preferences.
Without further ado, we will go with the countries in alphabetical order and start with Austria.
Austria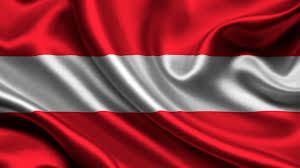 Obviously, the largest and most well known handgun manufacturer in Austria is Glock. As I mentioned above, Glock will not be included. I will be discussing two models and three pistols here, one from Steyr and two Ultramatics.
Steyr GB
Steyr has been around since the 19th century, but got heavily into producing firearms in the 20th century. After WWII, Steyr manufactured mostly hunting rifles. In the mid 1970's, Steyr tried their hand at producing a modern handgun. The Steyr GB is a high quality pistol that was developed in the mid 1970s, but was not produced by Steyr themselves until the early 1980's. Production lastly only until about 1988 and after just 15-20,000 pistols were manufactured. Much of the reason for the downfall of the GB was the Glock 17, which was chosen by the Austrian Army over the Steyr in 1985. The Glock was more reliable and much less expensive to build.
The design of the GB is very interesting. The official description is that of a gas retarded blow back. There is a small chamber located inside the slide towards the muzzle of the barrel. There is a tiny hole in the barrel that allows gas to escape when the pistol is fired. The pressure of this gas fills the chamber and slows the slide down a bit and reduces felt recoil. As a result of this and the 35oz weight, the GB is one of the more pleasant 9mm pistols to shoot. Being a blowback pistol, the GB's barrel is fixed. That feature, coupled with the long sight radius, are what prompted me to include the GB in this thread. A fixed barrel of 5 3/8" is certainly going to give a pistol good inherent accuracy and that is exactly what the GB possesses.
The Steyr GB is large pistol. The grip frame is tall and wide and the slide is long. As mentioned above, the GB's unloaded weight is about 35oz. While that seems hefty, its actually rather light for steel framed pistol of this size. The relatively light weight is mainly do to the thickness of the steel used. Much like the Browning Hi Power, the Steyr GB's frame is thin, though I have not heard of durability issues caused by this. I will also note that the GB's trigger guard is plastic. Field stripping the Steyr is not difficult and can be accomplished in a matter of seconds. Due to its design, the GB can get dirty quickly and is not a pistol you would want to fire thousands of round through without cleaning it. Finding them isn't too difficult. Its not a gun that's going to be sitting in your local shop, but there are usually a few on Gunbroker on any given day.
As for my impressions of the pistol, I think its interesting. Its not exactly a gun I grab often to take tot he range, so I don't have thousands or even hundreds of rounds of trigger time with it. I shot it a few times not long after I bought it several years ago and its basically been sitting ever since. My hands are fairly small, so this big grip frame feels less than ideal for me. I do remember the accuracy being quite good, but the GB is let down a bit by its trigger. The DA trigger is heavy. The SA trigger is decent, but certainly well below average within the group being discussed here. Of course, this is not a target pistol. The GB was solely intended for service and self defense. I find the its futuristic style appealing.
Frame: Carbon steel
Slide: Carbon steel
Unloaded weight: 35oz
Configuration: Double stack, DA/SA
Caliber: 9mm Luger
Barrel length: 5 3/8"
Approximate 2015 prices: $800-$1400