Discussion Starter
•
#1
•
So I picked up a new gun recently and will have a few things done to it at minimum. Sights I can see and a trigger job. Other than that I'm undecided so thought why not solicit opinions on a potential build.
Here's the base gun.
And a quick pic from colts site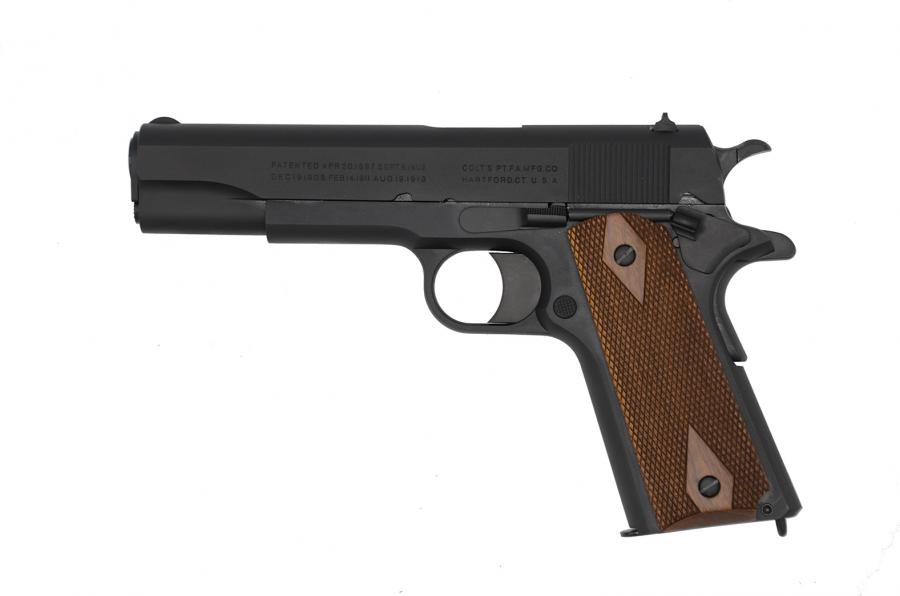 If I'd build this a few years back I wouldn't have changed anything externally but as I'm getting older my eyes aren't so great anymore. I now wear readers and sadly noted that I shot better w/ them vs without them on a recent range outing. Damn. I've had near perfect vision most of my life, so this is a big thing for me. I also anticipate my eyes will continue to worsen, cuz that's what most do. Since this wont be anything of true value I feel a sight swap will be worth it.
I'll need to be refinished, and I can't decide on blue vs park. Even wondering about a pre-aged rust job akin to zoids marvelous rust bucket. I'd imagine that this could be accomplished while leaving the inner surfaces clean and again it's no thing of true value so why not.
Any and all other mods will be considered. Frankly I wish I was better w/ photo shop as I'd love to preview this with a more modern front strap, stippling/checkering, a bit of undercut, and maybe a compact grip safety but not full beavertail. I'm not totally opposed to the something old, something new mash up but I'm having a hard time picturing it right now for whatever reason.
I've got a very similar spec'd retro pistol currently (will never look as good as this one can b/c roll marks) but it's been a while since I shot it. I don't recall any session limiting hammer bite, and don't mind the small thumb safety. Sadly I can't get to a range locally to "test drive" anything, as they are closed until further notice, so dry fire in the basement will have to do.
@ZoidMeister
@Infidel4life11
@5pt56
Please let me know whom else I should tag